This week my husband and I were invited to a gender reveal party. The godfather of our youngest is my husband's long-time co-worker and friend, Kyle. Kyle married the love of his life, Sara, last November. After suffering a miscarriage earlier this year, they are so excited to be expecting a baby in April.
Neither one of us had ever been to a gender reveal party although I've watched quite a few of them on YouTube. Neither of us have Facebook either, so we didn't get the message about bringing or not bringing a gift. I was all over Google looking for ettiquette tips for this situation, and thankfully I was able to figure out that gifts are not expected at a gender reveal party. We arrived about 30 minutes early, which turned out to be a good thing because we were able to help one of Sara's co-workers/friends decorate the place. I asked Sara which she would rather have, and I was blown away by her answer. Of course she just wanted a healthy baby, BUT…she lost both of her grandfathers this past year, so she was secretly hoping for a boy. In fact, the name they picked out for a boy, Robert Brian, is made up of both her grandfather's names. I thought that was adorable. Then she tells me she's been sick this pregnancy, and of course, I blurt out that I was only sick with my daughter and my boys were easy.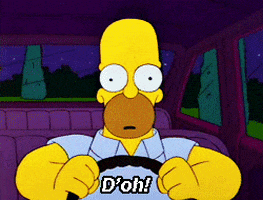 Anyway, this gender reveal was so unique and so them. We went to a local brewing company that is also a restaurant. Kyle and Sara had the ultrasound and the tech put the gender results in a sealed envelope. The envelope was given to the brewing company's manager (I think she was a manager), and she tinted one of their beers the appropriate color. During the party, Kyle popped the top and poured the tinted beer into a glass revealing to themselves and to all of us…they are having a BOY!
Sara started crying. Kyle gave her a huge hug and kiss. Then Sara hugged her mom who was totally crying, which made Sara cry more. It was just so sweet. I'm so honored to be a part of their lives, and I'm excited for them as they become first time parents. I hope their child brings them as much joy and love as they share with each other right now.