This week we celebrated my husband's birthday. It wasn't exactly as I thought it would go, but I'm glad I got to celebrate another year with him.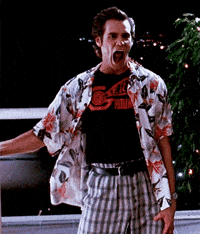 We started by going to the Buffalo Bills game that was in Miami. This took some interesting planning since we also ended up taking our 5 year old too at the last minute. We bought our first ever scalper ticket for $20 for him so it didn't turn out all bad. And the best part was that he really did sit for 99% of the game with no issues. YAY! I was even the really awesome wife that had him on my lap for the whole game so that my husband could enjoy the game (well enjoy what he could since we did lose to the freakin' Dolphins…ugh!). Unfortunately, he started on new medicine this week too (thank you VA) and that caused a pretty severe panic attack/dizzy spell as well as what we thought was a muscle tear as we were walking out. Not a good way to end the day especially with a long travel time home after the game.
The next night I wanted to take him out to dinner, and of course, his first choice restaurant was all of a sudden closed on Mondays. (feeling like strike 2 here) We ended up at his second choice and it was pretty good. To top it off, I ordered him an Apple Watch back in September, and as you can probably guess, it wasn't here for his birthday and in fact still is not here (strike 3?). The good news is that we did have a nice quiet night together with our youngest, his muscle doesn't actually appear to be torn but perhaps was just a really severe cramp or sprain, and his watch is supposed to be here Monday.
Anyway, Happy Birthday my love! I'm so blessed to be able to celebrate another year of your life with you. You are my hero and my best friend. I love you forever and always!!