I got a new computer at work today, and umm…Windows 10 is weird!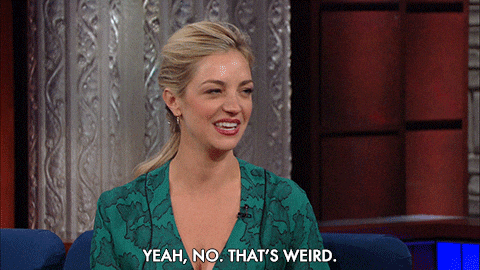 I can tell it's going to take some adjustment to figure out how the heck to work it. It's this weird mix between how my Mac at home works and how my old computer at work did. Oh, and this computer has a touch screen, so that's fun too. At least it's lighter, the display is SO incredibly crisp, and I love the size of the screen. I work in K-12 online learning, so a good computer is a must. This is like getting Christmas early except instead of putting something together, I'm having to just figure it out.
I was able to get everything from my old computer put into a OneDrive storage and then seamlessly able to access it on my new one. Super cool there. Plus it only took me like 10 minutes vs. dragging everything onto a flash drive or even emailing documents to myself. I'm sure I will be doing a lot of trial and error for a bit until I get things figured out.
In other news, I got word today that I will be deploying with Team Rubicon for Operation Loggerhead! It's pretty exciting, and while I still have a lot of details to figure out and plan for, my husband is being VERY supportive. I believe he is making a point about "how a spouse is supposed to show support in times like this", and since I pretty much scored a D at best during this past hurricane in that area it'll be fun to watch. I'm just a bit rusty guys. He's hasn't had any orders from the Army in long time. *sigh* So now I will watch to see exactly how it's done. LOL!