After all of my procrastination, whining, and plain ol' laziness, I'm finally doing it…I'm running again. I've managed to get in two 5 mile runs over the past 4 days. The first time it took me an hour and 10 minutes, and the second time it took me just at an hour. I'm trying to figure out a good pace for the marathon that's coming up.
I had no idea I would lose this much speed and pace from about 2 months of not consistently running. It's scary to see how far I've gone backwards. I did it to myself, and I really don't even have great excuses (it's been SUPER hot for way too long here, my grandfather passing away, and just feeling like running sucks probably aren't good excuses). Last night, I finally felt like I could keep up with a 00:45 run and 00:45 walk pace and not have to really talk myself into keeping going. That means I either found my marathon pace or I can step up to 1:00 run and 00:45 walk…which is probably what I will try on my next long run. At the same time, I have three 5K's coming up that I would like to run a little faster. Balancing finding a marathon pace with finishing a 5K faster is weird. I didn't struggle with this last year before the marathon because, well, I didn't know I was DOING a marathon until basically 4 days before it happened…and I'd never run further than 6 miles in my LIFE at that point. It was scary and unknown.
Now I don't have unknown…I have scary truth. I know what it feels like to run a marathon with basically no training for that sort of distance. Basically it hurts…a LOT. I don't know that I'm going to get in a good really long run (I'm talking 13+ miles) before the big day, but I can at least work on increasing my speed on shorter runs which should equate to more stamina if I'm going a slower pace on a longer run.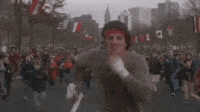 I'm doing it though. I'm back out there. I'm running. I'm not dying. I'm not hating it. I'm doing it.