Thursday after my husband got off work, we loaded up our youngest and hit the road. It wasn't a super long road trip, but any time we get to stay in a hotel equates to an exciting "vacation" according to him. We were headed to our nation's capital, and we had a surprise up our sleeve too.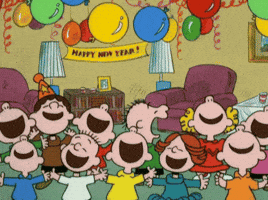 Thursday night we drove until we were just too tired and stayed at possibly the worst hotel I've ever stayed in. It was just outside of the DC area. I knew a Motel 6 was basically getting what you pay for, but this was above and beyond. It was so bad, I refused to let my son or even my husband and I sleep under the blanket on the beds. The blankets had cigarette burns in them, the room smelled like mold and mildew (probably due to the crazy amount of mold I found on the inside of the top of the curtains, the bathroom was disgusting, and other than the fact that it was a bed and air conditioning, we might have been better off sleeping outside. We were only there for like 6-7 hours, so we made it work.
Friday we went straight to get our Metro tickets, saw the changing of the guard at Arlington National Cemetery (that NEVER fails to bring me to tears), and then headed toward Lincoln's Monument. We stopped and had a hot dog on the way there, and my husband made the comment that there were a lot of lights and sirens going off and "wouldn't it be cool in Marine One flew over with the President". I kid you not, less than 20 minutes later, we were sitting on a bench in between the White House and the Washington Monument and Marine One flew right over us with the President!!!
Definitely a very exciting thing to see. We walked down to the Reflecting Pool. Our intent was to see the Lincoln Memorial, but we didn't make it that far. It was over 90 degrees, and since I had just had dental surgery the Monday before, I may or may not have been pushing myself a bit. Plus, we still had a football game that night.
Yep, we had tickets to the Buffalo Bills vs the Washington Redskins. But first, we went to the National Law Enforcement Officers Memorial and future home of the museum. It's always interesting to be in this place, and explaining to our little guy why all of those mommies and daddies have their names on the wall was difficult to say the least. After that stop, we headed to the stadium. It was a very interesting walk as we cut through some woods and trekked WAY uphill to get there. Our seats were in the upper decks (which is where we usually sit at stadiums unless its a home game), and it was shaded. Awesome. Except that the concrete overhead also held in all of the heat and humidity. Not Awesome. Worst of all: This POLE that blocked the entire view of the right side of the field!
AND the television didn't even work so that we could at least see the replays. Yeah, that part definitely sucked. Our youngest started off a bit cranky and whiney, but he settled in and did a good job after that. BTW, we (the Bills) lost by 5 points. Whatevs.
We drove to a MUCH nicer hotel that night. Saturday we travelled to Danville, VA to the AAF Tank Museum. My youngest L-O-V-E-S tanks. He is pretty much obsessed with them. We knew he would totally love this place, and we were right. It took us about 2 hours to get through the entire museum. We would have stayed longer and read a lot more about what we were looking at if they had any a/c in the building! But alas, we made the best of it, enjoyed what we saw, and took lots of pictures. Both my husband and our little guy walked away with some souvenirs and keepsakes (not that anyone is surprised).
They even do flamethrower demos, remote control tank contests, and drive the actual tanks on certain days! If you are a tank lover or know of one, this is a MUST SEE.
We managed to make good time on the way home and slept in our own beds on Saturday. Next time, I've decided we cannot go to DC in July (like we did 6 years ago) or in August…it's just too dang HOT!!