I'm not sure what kind of music to cue exactly. Part of me is just astonished that Saturday I turned 40 years old. 40. 4-0. Blech!
I can remember when 40 felt so incredibly far away. Heck, 18 seemed to take FOREVER to find me. During my first marriage, life felt like it would drag many a day when trying to anticipate if he would be on an upswing or a downswing and trying to dodge him as much as possible. Once I made the decision to get divorced, it was astonishing how vibrant life felt. I think that's when time started to take off for me. I really wanted to live every day to the fullest, but there never felt like enough time in the day to do everything. After my last baby, the days really are flying by.
I mean, don't get me wrong, I don't feel OLD. I'm running my second marathon in November, I'm still trying to commission into the Navy Reserves (fingers crossed the second time is the charm), and I'm still as adventurous as ever. When I turned 30, I thought it would be terrible, but instead I found my 30's to be amazing. I'm hoping my 40's are equally as awesome. My two oldest are graduated from high school, my only daughter is a junior this year, my next kiddo is in 7th grade, and my youngest started kindergarten. The kids are all healthy and doing well. My husband has a career he loves, and I'm so proud of him. I have a great career, and I don't hold back on trying anything. I truly believe you can accomplish anything you set your mind to. Turning 40 is certainly not going to change that. In fact, turing 40 has made me realize how incredibly short life is and how much I still want to do. I appreciate things I took for granted for so long (like running for example.. .how many people, veterans, sick, would give anything to be able to run?). In the words of Robin Williams,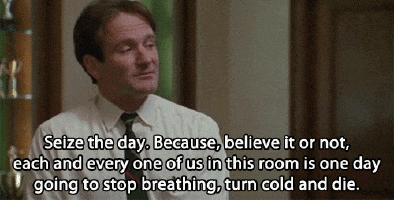 At this time, I just have to give a huge shoutout to my amazing husband who planned a perfect surpise party and pulled it off with the help of my daughter despite the youngest one almost ruining the surprise. I love you with all my heart, and I am forever your always baby. Thank you.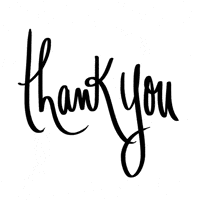 So to all of you who have reached a milestone age, did it change how you felt about life?