I spent last week in Las Vegas presenting at a conference.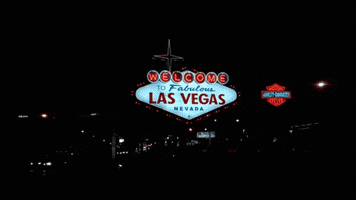 My husband was able to go with me, so it was almost like a mini-vacation for the two of us. We finally arrived around 9pm on Monday and got to our hotel room (at the Venetian!!) around 10:30. I was exhausted, so we went to bed. Tuesday we were up pretty early since our bodies hadn't adjusted to the new time zone, so we went out to a nearby Walgreens and got soda for our room. I had a short presentation that afternoon at 2, so it wasn't a full day of play. After my presentation, we decided to head to Ruth's Chris steakhouse for dinner. That was a really nice dinner, and the people watching was very entertaining. We went to Fremont Street that night, which is basically old Vegas and watched a pretty cool light show. After 2 "yards" of Miami Vice cocktail, we had a great night just the two of us.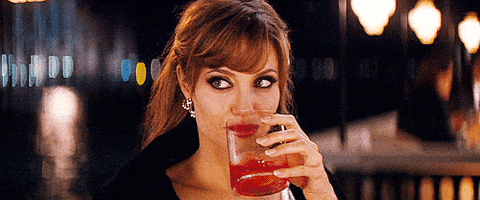 Wednesday, I had my longer presentation late in the day at 4:45pm. We woke up later in the morning and then headed to a timeshare presentation by noon. We were supposed to get tickets to Ka, a Cirque du Soleil performance at the end. Unfortunately, it turned into a clusterf*** when what was supposed to take an hour and a half turned into 3 hours before we even started. We walked away from the presentation and didn't get any tickets. On the way back to our hotel, we ran into another timeshare group. We explained what had just happened, and by that point, all they could offer us was $150 in American Express gift cards instead of show tickets because apparently Vegas shows take Thursday nights off (who knew?)…well the shows we wanted to see…so we took them up on their offer. I presented, and afterwards we went to Lawry's Prime Rib for dinner. It was AMAZING! Best food we had out there for sure and such great ambiance. After dinner, we went to the M&M World and walked through MGM Grand. We then went back to our hotel pretty much beat.
Thursday was my day off from the conference. We had to get up early for the timeshare presentation, and once again, what was to take 2 hours ended up taking 3 and a half. UGH! We did not purchase a timeshare, and I'm sure that led to them taking their sweet time getting us back to our hotel. After we returned to our room, we got hooked watching the Discovery Channel's "Naked and Afraid" and "Dual Survival". Let me just say that there is no way in hell I would ever be on Naked and Afraid. The naked part I could handle, but the whole no food so I have to eat bugs or whatever else I could find and the water is super nasty most of the time is a definite no-go. Dual Survival could be fun, but I clearly do not have the skills to be on that show either. LOL! Anyway…that night we decided was our gambling/get me drunk/oh and don't forget to pack evening. Another 2 "yard" of Miami Vice cocktail, and the gambling part is a bit of a blur to me. We played poker on the machines, and I know we both lost the $20 we started with, but I have no idea how long we were down there. Pretty sure I didn't pack a blessed thing that night.
Friday morning we were up before 6AM, showered, and packed. We had to get to our shuttle by 7AM. My husband and I were on separate flights, so we were dropped off at different terminals at the airport. I wouldn't see him again until close to midnight. My flight went from Vegas to Houston and then Houston to home. I managed to snag window seats both ways (YAY!!!), and I sat next to a super cute little family on the last leg. I arrived about 3 hours before my husband did, so I got to finish the second book in the series I'm reading and got started on the third one (success!). I scored a splitting headache the instant we stepped outside our home airport, and basically closed my eyes the entire ride home.
Overall, I would say I've decided that is my last trip to Las Vegas. I'm just not really into the whole gambling stuff. There are lots of homeless people, and people are CONSTANTLY trying to get you to take pictures with them (for tips of course), buy their stuff, try their stuff, or call up their escorts (those card flippers are annoying as hell!). I somehow have gone in July all 3 times I've been, and it's just freaking miserable hot. We walked something like 35 miles while we were out there, so that was good. But I think maybe I'm getting old. Vegas is clearly for younger people…or rich people. Ha!