Well I'm only a week late in realizing it's May AND remembering I had goals last month and should have some this month too. OOOOOPS!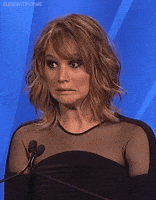 Ok here's what I had for the month of April:
Nail my performance and solo in our church's production on the 7th. Totally did nail this one! I got more compliments on this performance, and I'm super happy with how it turned out.
Survive the audit at work. Barely made it, but I survived. We had 5 total "findings" (AKA stuff we messed up), but I think we're able to argue back against at least 4 of them.
Visit with family from up north. Total check on this one. We spent 2 separate opportunities with them, and it's always good to see everyone. My husband's uncle is suffering from pretty advanced cancer, and we didn't get to go up for his birthday, so it was great that he made it down too.
Make plans for kid #2's high school graduation party. Done. The pool is set to be completed next week, and invitations were sent out. Everything else is pretty basic and covered, so yay!
Now on to May. This is an incredibly busy month as always. We have lots of award ceremonies and final performance concerts with the kids as well as our anniversary, our pastor's retirement, graduation activities, and graduation itself. Yikes! Next year, we actually won't have a kid graduating, so that'll be nice. LOL! Ok, so here are my goals:
Run at least 15 miles. I have a race coming up in July, and I'd like to be able to run the whole thing without walking. Plus, I just registered for the virtual Army Marathon, so I need to get my butt in gear. I've been SUPER lazy on this recently.
Get through my stepson's mother visiting without turning into a complete bitch. Let's be honest, I can't stand this woman, and knowing she's going to be within a few miles and perhaps a few feet of me and my family just sucks. BUT…this should be the last time I have to deal with her (unless and until said stepkid gets married and has an actual wedding for everyone to attend).
Swim in our new pool!!!!!! This is clearly a "gimme", but hey, we've waited for a year for the darn thing.
Have both my youngest and my daughter's birthday parties planned and invitations created. They are both early in June, so I have to make sure their stuff doesn't get lost in the graduation chaos.
That's it. We are already one week in, and I can't tell you I haven't started on any of these yet, so this should be fun. The good news is I took Monday off, and I'm going to get a long run in…at least that's the plan.