As of today at 3:00pm, I will be officially on Winter Break! I haven't had any time off since April, and believe me, I am looking forward to a couple of weeks off. I'm pretty sure every student, teacher, and principal around me has already checked out and is just counting down the minutes to the last bell today.
My littlest guy is having his holiday party, and my dad (who is a professional Santa) is going to be stopping by this morning to deliver presents and listen to the wishes of all of the students. Watching all of their little faces light up is always such a treat, and I'm glad I get to be a part of it this year with his class. Overall, I'm just having a hard time getting into the whole Christmas spirit. Where I'm at, the weather has been freakishly warm for December, my stepson arrived back from his visit with his mom with some usual shenanigans, the transition to a day shift has been hard on my husband's sleep schedule so that has resulted in fewer hours together and more conversation through phone and text…plus he's trying to finish the renovation of his parents' guest bathroom before Christmas, and I've been just running from concert to concert to work thing to party. I'm hoping that after today things will start to feel more Christmasy. It's supposed to cool off a bit this weekend, I get to do some baking on Monday with my mom, and of course, Christmas is in 7 days.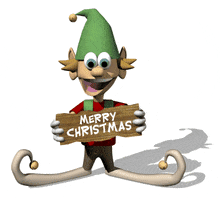 Oh and I am down to 30 days left. 30 days until I find out if I got in. 30 long days that I should probably be running a mile and half at least 5 days a week. Hmmm….