If you've followed this blog for any length of time at all, you know that I've been running a lot since about February of this year. Mostly, I needed to run in order to get in shape, lose weight, and get my 1.5 mile time down below 15:00. Then, I got the idea to go for a 5K in October. That was actually really fun! That was also the last race I had planned on doing this year. I thought.
Last week on Wednesday at around 11pm, my husband texted me to ask if I would be interested in a free ticket to run a marathon on Sunday with his Lieutenant. That's right, he said the word "marathon". Now yes, I signed up to do the Army Marathon as a virtual race, but I didn't have to do all 26.2 miles at once. I did it in like 6 miles increments. I wasn't prepared, hadn't trained, and needed new running shoes, but I also couldn't pass up a free race. So, I said yes.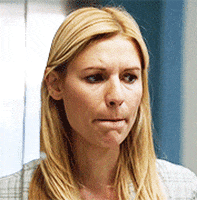 Almost immediately, I started to do research on completing a marathon with no training, and that led me to almost regret said decision immediately as well. I read things about people losing toe nails, having heart attacks, and even dying. I did score a wonderful deal on new Brooks running shoes (thanks to my amazing husband and Black Friday shopping), and my sister let me borrow her running belt. Thanksgiving, I announced this awesome plan to my family and was met with a ton of skepticism from my younger sister who has completed 1 marathon herself. After deciding her advice and skeptical attitude wasn't going to help me at all, I loaded up on carbs (yay pasta!). Saturday I contact the lieutenant to get final details only to find out the girl that had cancelled (hence my free ticket) decided she wouldn't go with him to get said free ticket. I was going to be left out. Now, on one hand that was good news since I hadn't prepared at all. On the other hand, I was supremely dissapointed after psyching myself up for it. My husband convinced me to contact the race and see if I could still register. The answer was yes, but I had to drive an hour down to the race expo and pay $110 before 5pm to do so because they weren't taking registrations on race day…so we drove down. Well now that I had invested my own money into the darn thing, I was determined to finish. I gathered up all my gear and went to be early Saturday night.
I was up at 3 AM to get ready for my ride (thank God he was driving, but that's quite a trip!). My husband's lieutenant came and picked me up and we also picked up another girl who has done like 20 marathons.We parked (in a designated parking lot…more on that later), and headed to the bathrooms. Then we got to the start/finish line. There was an older man that has run a marathon in all 50 states! He gave some pretty interesting insight and was the first person tell me that no matter what, as long as I finished, I would set a Personal Record and have one state down. LOL! There were quite a few first timers, and I'm sure every single one of them had more training than I did. Then we were off.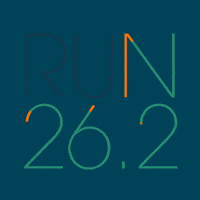 Once I hit 8 miles, I was in total foreign territory. My plan was to run SLOWLY for a minute and walk for 30 seconds and keep that up the whole race. I felt really good at the halfway point, and I was ahead of the Lieutenant at that point too! I was hitting between 11:58 (at mile 7) and 13:56 (at mile 19), and then I swear it was like my body just completely told me to fuck off. Well, really it was my feet. My legs and hips and back were all hanging in there. I hit that last turn around, and it was like I couldn't drag myself. The crowd that had been SO good had started to thin out by this point too. I basically made a new friend at around mile 20/21 and we talked a lot, which helped. I was hitting around 15:55 (at mile 24) and 17:24 (at mile 23). Then the 6 hour 15 minute pacing group caught up to us, so I tried to hang with them. That dropped me back down to 13:39 (at mile 25), but I only lasted about a half mile with their 30 second run 30 second walk pace. When I finally crossed the finished line, my time was 6:19:34. I finished 166 out of 198 in my age group and 1934 out of 2277 runners that finished. But I finished…and well before the course closed at 7 hours.
I was so beat when it was over. I hobbled my way over to get my medal and met up with the lieutenant and the other girl. They had both beaten me of course, but he did by about 5 minutes, and she did by about 2 minutes. I was so very proud of myself for finishing. I even cried at the finish line, even though I didn't expect to be that emotional. Of course, when we try to go to the car, it wasn't there and had been towed. Womp Womp Wooooomp. $225 and an hour later, we were on our way out. My two new friends went to McDonald's, but I was barely convincing my stomach that everything was ok at that point, so I passed. It was a long car ride home. After dropping off the other girl, we saw my husband wrapping up his last call, and I got to talk to him for a bit before getting me home. I immediately took a shower and hobbled my way to the couch. After about 2 hours, I couldn't take it anymore. I was literally in agony. My husband had to practically carry me to our bed, and I was bawling like a baby from the massive amount of pain. I took a pain pill and a sleeping pill, and that was the end of my day. And then I woke up today…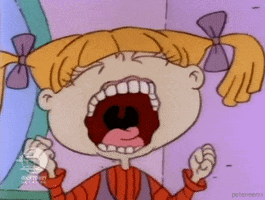 Holy. God. Words cannot describe the agony. I called in to work, and I'm laying in bed right now. I've taken two Aleve, and I'm trying to stretch every hour or so. My knees and back have decided to join my feet in this party, so that's awesome. Not. The good news is I didn't lose any toenails (although my friend tells me that could still happen…NO!!!!!!), and they don't even look bruised (so I'm hopeful). Other than gimping around like crazy, I've survived. I did it. I ran a marathon. Probably my first and last marathon, but I did it. With no training. It's very stupid, and I don't ever recommend it to anyone. But I did it. I join a relatively elite group: only 0.5% on the U.S. population has completed a marthon.