My lucky husband has been off for the past 2 weeks. That means it has been 2 glorious weeks of sleeping together in the same bed every single night and not worrying that my beloved won't come home to me. Two weeks of "honey-do" projects getting done (hanging the mirror in the master bathroom, digging out the mulch around 4 trees and replacing with rock that had to be dug out of the neighbor's backyard…thank you neighbor!, moving the A/C unit, digging a trench for said move of the A/C unit, decorating and undecorating for Halloween, and moving bushes from the backyard to the frontyard). Two weeks of really good meals (I gained 3 pounds while he was off!!), and two weeks of being pretty darn lazy just enjoying each other. All of that has come to an end, and of course, it ended in true bang-up fashion.
We found out last week that when he returns to his shift tonight, he will be moving to the other side of the city. That means he doesn't have his own guys anymore, and he's now the only sergeant on duty instead of having a 2nd sergeant to split responsibility with. Also, the other side of the city is MUCH larger and he isn't as familiar with it. Not to mention, the reason he has to move over there is because one sergeant retired and the other just got in pretty big trouble. That just means it's basically going to be a bunch of drama whores who he hasn't been leading that he now gets to go deal with. *sigh* On top of that, he is supposed to be attending a Hostage Negotiations training for the next couple of weeks for a few hours each night. Now we're just hoping he still gets to do that with this move.
Oh and the department voted in a new union while we was out, so it'll be interesting to see how that impacts his job now. To put the icing on the cake, we sent our wedding rings out to be dipped in platinum (we do this every 6 months), and my engagement ring came back and promptly broke. I sent it back in last week week, got it back yesterday, and they still didn't fix it correctly. Now I have to send it off again this afternoon. Yes, I'm pouting.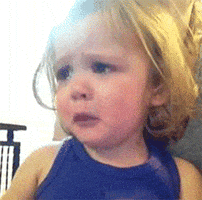 The good news is this is usually the crazy super fast portion of the year, and I'm certainly looking forward to all of the fun and festivities. 24 days until Thanksgiving, 53 days until Christmas, and 59 days until we ring in 2016. The best part of all is that I will get to celebrate every single on those events with my husband for the first time in 4 years! Especially since I'm not sure what 2016 will bring as far as the Navy or his job, I'm determined to enjoy this holiday season.