If you've followed this blog for long at all, you know that I am attempting to commission into the Navy Reserves as an Ensign. I started this whole endeavor way back in February or March of this year (basically as soon as I finished my doctorate degree). I originally thought I would be enlisting in the Air Force National Guard. That first phone call to a recruiter ended with a, "Call me when you've lost 20 pounds". Ok fine. I dieted and started running again, did circuit training, and counted calories. And…I lost 27 pounds. Alas, I am not 18 and despite getting to the weight required, thanks to the military personnel cutbacks, the Air Force didn't want me. C'est la vie. I very briefly attempted to try the Air Force Reserves, but that recruiter didn't even return my phone call and email, so I got the message loud and clear. At the time, my oldest son was in the DEP (Delayed Entry Program) for the Army National Guard. His recruiter is the cousin of my husband's battle buddy from his last deployment. So, I made a phone call. Unfortunately, I was 3 years too old to enlist in the National Guard, and they don't do age waivers. My doctorate degree is not in medicine or law, so that was out too. Ok back to square one.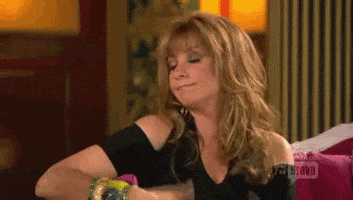 A quick Google search led me to 2 places: The Coast Guard and the Navy Reserves. I sent an email to the Navy and was able to live chat with the Coast Guard. Everything looked good for the Coast Guard until we got to my financial history. Thanks to my dirtbag ex, I had to declare bankruptcy when we divorced. That bankruptcy kept me out of the Coast Guard. Despite the fact that it had been 5 years ago (it had to be 10 years ago) and that I built my credit score back up over 700. Oh well. Their loss right?
In the meantime, I know God was sitting up there just having a good ole time laughing at my antics. He knew none of that would work out, but He also knew I am not the type of person the give up on something just because it becomes difficult. I've said it before, my favorite quote is from Randy Pausch, "The brick walls are not there to keep us out; the brick walls are there to give us a chance to show how badly we want something". When I hit a brick wall, I look for a shovel, a rope, a ladder, or a grenade. I do everything I can to figure out a way under, around, over, or through that wall. But this was a little different. I didn't want to do this of my own accord. I wanted this to be God's plan.
You see, I've always wanted to serve my country. I watched my dad serve in the Army and was just so in awe of him, his uniform, the base we lived on, all of it. I grew up a proud American, standing up when the flag passed by during parades, being silent during the national anthem, and cheering like crazy for anything Army/soldier/military related. When I got to high school, my dad started to encourage me to go to college. The military wasn't something my parents wanted me to pursue. Ok fine. I figured, I would go to college and then maybe serve as an officer after. Well, once again, God got a kick out of that plan. I graduated with my bachelor's degree in 3 years, and my last year, I got pregnant and married (yes in that order). So now I had a newborn and an unemployed spouse to take care of (man I should have really paid better attention to the signs that one was not going to work out huh?!), and serving my country became a pipe dream.
Fast forward 17 years, 3 kids, a divorce, a remarriage, and 2 degrees later. When I met my now husband, I knew I was a goner quick. His incredible dimples, gorgeous body, and sweet personality pretty much had me at "Hello". He has always encouraged me to achieve any dream I ever had, live life to the fullest, and seize adventure wherever we can find it. It is because of him that I have both my Master's and my Doctorate degrees, and it is because of him, that I can finally pursue my dream to serve my country. That being said, if this is not the plan God has for me, I want the doors to slam shut. I need this to be His plan or not happen at all. Because the impact on my life and my family's lives is massive. The time I will miss with them, the strain it will put on my relationship with my children and my husband, the inherent risk to my well-being, and the inevitable cancelled plans at the last minute are not something I take lightly. As a military daughter and more importantly, wife, I know what this life can look like. I have a vague idea of what I'm getting into. And I know that if God is in the plan, everything will work out beautifully. If God is not in the plan, I will lose everything.
So I pray. A lot. At every step, every new application/packet/piece of information to submit and every point in the procees so far (MEPS, medical clearance, panel interview, security interview, fingerprinting) and in every step to come (OIC interview, polygraph, and selection board meeting), I pray. I pray not to be successful or for it go well, but for God's will. I've seen Him at work in this too. I did not need a waiver to get medically cleared even with 3 surgeries and one of those being LASIK. My panel interview was probably the best interview I've ever had. I am one of a very few that will have a completed packet to drop by October 1st; they tell me early is better. All of that is God. I'm just on the ship, and He is my captain. My OIC (Officer-In-Charge) interview is Tuesday afternoon. That might be the last thing I have to do before I sit back and wait for the selection board to convene in January. I guess God is going to teach me patience after all. I'm ok with that…with all of it…whether I get in the Navy or not.