I consider myself to be a pretty adventurous person. I have my motorcycle endorsement and LOVE to ride, I scuba dive, I love going to the range and in fact just got an early birthday present (my own AR-15), I will be the first person in line for the biggest roller coasters, I love trying new activities, and I mean I'm a mom of 5. That equals adventure. That being said, I found something I will absolutely not do again: attempt to fly to a conference, attend said conference, and fly home on the same day. Nope. Not happening. Let me break this down for you:
I found out a couple of weeks ago that I won an award. The letter in this package said the award would be presented at the conference in St. Louis. Also in the package was a certificate (this will be important later). I emailed by boss and asked if she thought there was any way I could attend this conference on relatively short notice, and she encouraged me to gather details and submit the proposal. So I did. Within 24 hours, the district had approved my travel, my administration paid for my plane ticket and conference registration, and I was all set. This past Sunday I woke up at 4AM and my husband was able to drop me off at the airport at 4:45. My flight took off at 5:30 (small airport so security took all of 5 minutes), and we even landed early in Atlanta. Awesome. I had about an hour before my connection took off, so just enough time to recharge my iPad so that I could finish the novel I started. I had a window seat for both of these flights, and everything was great. I landed in St. Louis, found my shuttle, and made it to the conference by 9:40AM CST. After checking in and receiving my credentials for the conference, I promptly headed to the exhibit hall. I stayed there for about 2 hours collecting free stuff (mostly books) and trying to find something worthwhile to bring home. My biggest prize was an Army Alphabet Book signed by the author!
Around noon, after attempting to go to 2 sessions (1 was too full and the other was cancelled…there were about 50 sessions cancelled), I found a quiet corner and ate my $10.00 chef salad and finished that first novel. I started my second novel and waited for my 3:00 award ceremony. Finally 3:00 rolls around, and I go to the reception/ceremony. They have cupcakes and 2% milk…ummm ok. There might have been 25 people in the room. What is happening here? They were playing a slide show four about 10 minutes before the ceremony started (ok maybe 20 minutes), and I saw my name and picture flashed up there with the award I received. Awesome. The award table looked pretty empty, but then I remembered from a conference last summer that everyone got to hold the crystal trophy for the picture and then your real one was mailed to you, so I didn't think anything of it. The ceremony took about an hour. No trophy for me. No announcement of my name. No handshake. Not even a "stand up and be recognized". Nothing. Nada. Zilch. WTF?! I approach the organizer of the event afterward to make sure I hadn't missed something. I introduced myself and told her the award I received, and she said, "Oh yes you should have received your certificate in the mail". Um yeah…that certificate I got…that was it. Oh. Ok. I flew across the country for a certificate I already had at home. Great. You know, you could have said that in the letter!!!!!!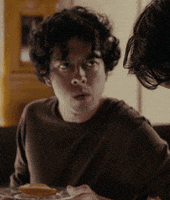 Anywho…I walk out of the conference to get my shuttle back to the airport. I get an alert on my phone that my flight was been delayed. It was supposed to take off at 6:30 but is now leaving at 7:40. Shit. I have a connection to home in Atlanta that is supposed to take off at 10:18pm. This delay means my plane won't even land from St. Louis until 10:19pm. Shit. I call Delta (I won't fly with them again for a LONG time!), and they check other airports in my area…nothing. Other airlines…nothing. The earliest I would be able to land about 2 hours from home would be around midnight….oh wait….nope that seat is taken too. Great. I get to the airport and talk to the agent at our gate. She says we are now scheduled to land at 10:07pm and could possible make up time in the air, so I might still be able to make the connection. YESSSS!!! She puts me in the aisle of row 4, and I am ready to make a beeline for the connection. And then…yep you guessed it…we got delayed taking off…by 20 minutes. We landed promptly at 10:17 and I did not make the connection. Shit.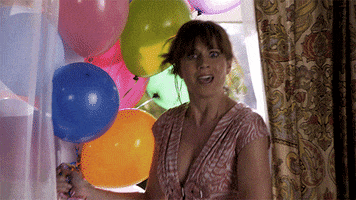 I head over to the customer service desk and ask for a hotel voucher. The first try they gave me one that said I would pay $74/night. Um no I am not paying for a room thanks to your airline's screw up. Oh it was coded wrong…great fix it. Take two and I end up with a room at the DoubleTree. I get to my room around 11pm. After calling my husband and getting him caught up on the events and letting him know I would now land at 10:45ish Monday morning, I try to go to sleep near midnight. Except…my room is right next to the elevators that run all night long and a train outside my window that apparently also runs all night long. I drift in and out and by 6AM, I'm done. I get up and decide to grab the next shuttle to the airport figuring I'd rather wait there for a few hours than keep fighting sleep at the hotel. Oh I should mention the TV's were on the fritz thanks to some sort of power outage. Ok…on to the airport.
Immediately upon arrival to the Atlanta airport, I know there's a problem. There are 6 double lines winding through the entire airport all the way to the front door. I'm not even kidding. Security people are everywhere trying to keep the lines moving and security dogs are checking everyone. It took an hour and half to get to the actual security gate. I really do feel for the people that work these gates, because they must have repeated themselves a million times and people still didn't listen or asked a question that had already been answered had they actually listened. My plane boarded at 8:40, and I finally got to my gate at 8:15. I'm pretty sure if I had slept until my original intention of 7AM, I would have missed that flight as well. I FINALLY got home around 11AM, and I have never seen a happier sight than that of my husband waiting to pick me up. It felt like I had been gone for weeks. We ended up napping on the couch and going to bed early.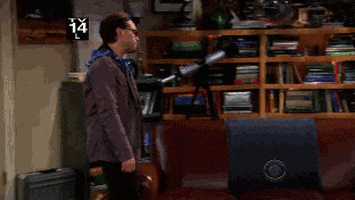 The lessons in all of this:
1. Do not fly Delta and expect to make all connections (this is the second time in a row I have missed a connection with them…fool me once…)
2. Do not attend said conference again…seemed a huge waste for me at least (they usually have about 20-25 thousand attendees, and I heard someone say they only had about 5 thousand this year…hence the cancelled sessions). If I win another award from them, they can just mail it to me…oh wait, they did.
3. Find out the exact details of any award being given BEFORE booking travel arrangments. My first award conference was a BIG deal with a crystal trophy, and this one was just the certificate in the mail.
4. You will find the frequent travelers have the BEST attitude when stuff like this happens, and they made the delays and frustrations bearable…and even funny for some of it.
Lessons learned.