I tell you what, life is pretty darn good. There is progress all over the place, and I'm enjoying every moment of it.
The newest addition to our family finally seems to be settling in. We have her basically kennel trained for at night, and she has even stopped whining. She gets up around 3AM or so for a potty break and then gets up again around 7ish for the day. MUCH better than the first few nights that I thought were going to kill me. She is almost 3 months old (on the 22nd), and I hear puppies of her size will start to sleep all night long around that time. That'll be nice. Other than that, she's only had 1 accident in the house over the past couple of days, and I think we've got her trained to go to the back door to let her out when she needs to go. She is pretty spoiled rotten already, but I guess that's not too surprising.
Our sliding glass doors are going to be replaced on the 27th!! YAY! We got the call yesterday to get our french doors installed. That will be another project done around the house. So far since buying this house 11 months ago, we've tiled the entire main living area and master bedroom, painted all of the walls and the outside trim, installed all new ceiling fans and light fixtures both inside and outside, gutted and redid the guest bathroom, installed the white vinyl fence, and put in a gazebo. After we get the french doors in, we will be attempting to get an in-ground pool around October (fingers crossed). Whew!
At work, I have accomplished almost all of my projects for the summer. Yesterday was crazy busy, but I did manage to get 6 teachers to come in during their break and plan out a schedule for school site visits. That was my last really big project. Now I get to start working on our pre-planning schedule. Other than updating our digital handbook and keeping current with our course building, that's all I have left.
This morning, I weigh 148.4 *cue happy dance*. I know I'm under where I need to be by about 3.5 pounds; however, I'm concerned that perhaps my scale at home is off or the scale at MEPS will just be unkind. Everybody knows there are horror stories like that. I've worked to hard to not get in because of my weight at this point. Yesterday I submitted my security clearance paperwork and my MEPS medical pre-screen paperwork and supporting documents. I know it takes the MEPS doctors  at least 2 days to review everything and give a response, so I'm thinking it'll be next week at the earliest that I can do my physical. I will definitely be glad to have that over with!! After that, it'll be time to schedule my interviews. Now THAT part I look forward to, because I truly love interviewing.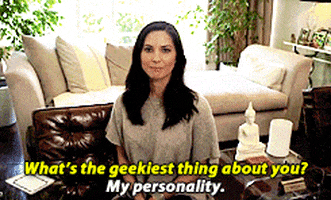 Next month is my birthday, and my husband and I have been talking about going on a little vacation just the two of us. Sunday I was like, you know what, let's go on another cruise. This will be our 3rd together, and my 7th. Within just a couple of hours, we had our babysitters found (thank you to my parents and my mother-in-law), which is more complicated since they have to actually come stay at our house thanks to the new puppy. Yesterday, my husband was able to confirm he could get two days off the week we needed him to, and I booked it immediately! Now I'm looking forward to 3 days of no cell phones, no email, no internet, and no interruptions. Just me and my husband having a relaxing vacation or fun. we don't even have to worry about deciding where we want to go for dinner or watching a budget. It's all included! Ahhhhhhhh bliss at its finest!