I can't believe how fast this summer is going right now. I knew working from home 3 days out of my 4 day work week would be great, but I didn't know it would make my days fly by.
This week we decided to continue our home improvement projects with a door replacement. The sliding glass doors that is. My husband has always HATED sliding glass doors. He says they aren't secure, energy efficient, or convenient (I mean hello??? 2 doors but you can only really use 1). Where we live, we cover up our sliders with vertical blinds and really heavy curtains to try and keep the heat out of the house as much as possible. Unfortunately, that also means when we do use them, we have to tie back the curtains and mess with those ugly blinds. Oh, and I have to constantly put in and take out the security pin at the top since my littlest can't reach it. Yep…annoying.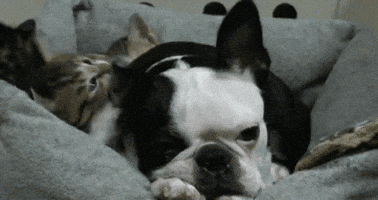 We've been talking about switching these out for french doors since the day we first looked at this house. Now it's time. We went to "The Door Store" and found french doors with the blinds built into the door that have a lifetime warranty. Yesterday, the guy came out and measured everything, and we will have those sliders taken out of here and our new french doors installed in about 4 weeks (this is supposed to be their slow month, but of course, not this year). I can't wait to have them!!
In other news, my daughter finally got her driver's permit. She's so excited! For those that don't know, my daughter suffers from an eye condition called pars planitis with macular edema. Super basic explanation: the white of her eyes sort of grow over the colored part of her eyes. Her left eye is pretty much perfect, but her right eye is pretty terrible. She had to get  a new glasses presciption in order to get her permit. She also has to go back and see her eye specialist, which she is most definitely NOT excited about. She's already gotten quite a few shots in her eyes, and she's hoping they don't say surgery. My oldest son leaves for Army basic training on Monday. We are going to take him to MEPS and have dinner with him Sunday night before he leaves. He's so excited, and I'm excited for him.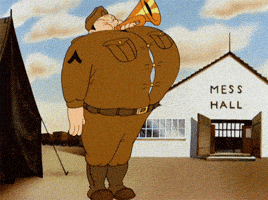 As for me, I finally got to speak to the Navy. I actually went in and saw an active duty officer recruiter (because the Reserves guy was in class), and after talking to him, I filled out a simple intake form. He has been instrumental in getting me to the Reserves recruiter, and I'm very appreciative. My Reserves recruiter called and spoke to me for about an hour. That conversation led to a decision that I will be submitting a packet for a couple of different officer positions: Intelligence Officer and Supply Officer. Obviously, I am really excited about Intelligence Officer. This would be a dream come true for me! My bachelor's degree (B.S. degree) is in Psychology and Criminal Justice, and then I have a Master's in Teacher Leadership and an Educational Doctorate in Organizational Leadership. My current position is nothing but data analysis and investigating student grades, productivity, and achievement levels. I think I could be really great at this! Within 4 hours of receiving the paperwork required, I had submitted the application, picture of my tattoo (yes just one), required identification, and resume. I had also requested all 4 of my college transcripts and emailed 6 of my colleagues/supervisors/pastor for references (I only need 3). I know that I have at least 3 that have already responded and all transcripts will be to my recruiter by the end of the week. Like I said, I am excited.
Once he has received all of the items on this list, I will then go for my security clearance. That can take some time, but I'm not stuck while it's going through. I will be going for my physical during that time too. Then, sometime between now and November, I will go for an interview with at least 3 Navy intelligence officers. I've been told to stay up on current events and be able to articulate how that would impact me as an intelligence officer. I've always paid attention to the news and I think I interview really well in the civilian world (I've gotten every job I've ever interviewed for), so fingers crossed. The selection board will meet after that, and IF I'm selected, I could commission early next year. WOOHOO!! This is the first branch that has given me actual paperwork to fill out and positive support that I can do this.
When you wait until your 38 to try and achieve this goal, there aren't a lot of options. If you are 38 with no prior military experience, here's what I know about your options:
     Army: You're too old
     Army National Guard: You're too old
     Army Reserves: You're too old
     Air Force: You're too old
     Air Force National Guard: You are eligible; HOWEVER, the drawdown has severely impacted the Air Force and    the jobs are VERY limited (at least in my state they are)
     Air Force Reserves: You are eligible…and again…jobs are limited. I called the recruiter and left messages, but he never called me back. I finally took the hint.
     Marines: You're too old
     Coast Guard: You are eligible; however, if you have a bankruptcy within the past 10 years, you are NOT eligible (it's the only branch that a bankruptcy will keep you completely out that I know of)
     Navy: You're too old
     Navy Reserves: You are eligible. Hopefully you have a college degree because they will immediately want you to become an officer. They will take your degree and civilian work experience and then try to match you up with an area they need leadership in. The selection process is competitive, so make sure you know your stuff.
What's interesting about all of this for me is that it started with a simple tug on my heart to serve my country. Sometimes things like this will just go away over time. Something I thought I was passionate about will wane. Not this. I'm surprised. ESPECIALLY since I've had to stick to this diet and exercise plan. I've been working out and losing weight since the beginning of April. So far I've lost 15 pounds, 6 inches off my waist, and 2 inches off my hips. My 1.5 mile time has gone from 17:49 to 14:31. I had gone from being able to do 35 situps in 2 minutes to doing 65. Now pushups hasn't been as great: I've gone from doing 10 in 2 minutes to doing 17 (and they still try to kill me). I'm within the height/weight requirements for any of the branches I am eligible to serve under, so now it's all about maintaining. Since I know the Navy process alone will take me through the first of next year, it doesn't look like I get to let up any time soon. At least maintaining is a heck of a lot more fun than losing. The best part is: I look and feel good about my body again. Regardless of what happens with the Navy or any other branch: I win. My husband loves how  I look (and let's be honest, he has always said I am beautiful no matter my weight/size, but who doesn't want a wife to look good), I feel stronger, and I am fitting into clothes I haven't been able to wear since before I got pregnant with my youngest. Like I said: WINNER, WINNER, CHICKEN DINNER!