That's right folks, I did it! This morning, I officially weigh 159.6!
I've never been so happy to leave the 160's. I feel like I've been doing this crazy see saw action from 160 to 161 to 160 for the past 3 weeks. To finally see that 5 show up was awesome. I've also realized that my almost 5 mile walk is doing more for my weight loss than my 1.5 mile run. I will still run, but the walk is going to be a more integral part of my routine. Plus, I think it's good to change things up every now and then, and I can always jog a little during that long walk too. My husband did some sprints during his "walk" last night, so there's that option too.
This means I now have 9.6 pounds to go. I'm really hoping by July 1st, I'm at my goal. Obviously, sooner is better, but I would settle for July 1. As for my diet, I'm hanging in there. I do really good at work and at home until dinner time. I have fruit (usually grapefruit or green grapes) or a "shake" for breakfast, and my lunch is usually eggs, carrots, or today I'm having cottage cheese. Dinner gets me. By that time, I'm usually hungry and everyone else in my house is eating whatever they want. Last night my husband made chicken parmesan. YUM! I probably shouldn't have had any pasta, but I did have a little…and I put a little bit of parmesan cheese on mine…and a little bit of sauce. I know the salt level was high, and the carbs from the pasta weren't a good choice, but I also know that I can't deprive myself of everything.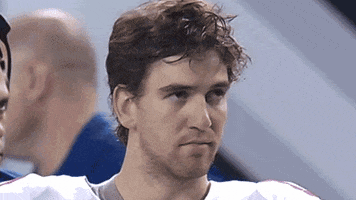 It's already really hard to smell and watch the chips, cookies, ice cream, and soda being consumed in my house. I have a box of Peeps begging me to eat them (the day I swear in though, it's all MINE!). I miss milkshakes, Dairy Queen blizzards, Twizzlers, Pepsi, thick crust pizza, and fettuccini alfredo (did you know that has over 1,000 calories in just one stupid plate from Olive Garden?!!!!!). I miss it, BUT I know what my end goal is. I know that if I don't give it all I have, I will regret it. I have my slipups and weak moments, but overall I'm focused. I may not get to enlist in the US Air Force National Guard, but it won't be because I didn't do everything I could to make weight. I figure I can't sit back and just let God do all the work. I have to do my fair share of it too. So I am.