I am officially addicted to Pinterest. Thank you to my daughter. Apparently, I have also shared some of that addiction with my husband. He found a wreath a few weeks ago that he loved, and I was like, "I can do that". This is what he found:
I knew when I made it that I wouldn't be putting the name tape on ours. Maybe I'm overparanoid, but I didn't want to have our full last name on our front door. Also, I somehow wanted to incorporate the fact that we are also a law enforcement family into ours. So, after 2 trips to Hobby Lobby (thank you honey for exchanging the letter for a bigger one), 2 hours spents "harvesting" ACU strips from a pair of my husband's pants, and 9 hours cutting strips and tying them on, painting the letter, and my husband sealing said letter, here is the result:
Clearly the strips I cut were thinner than the ones in the original, and they may be a bit shorter based on the difference in "fluffiness". Also, I used a red and a blue material that had stars printed on it instead of just plain red and blue (which I LOVE!). I realize in looking at this picture that I need to tilt it a bit to achieve the same look as the original. I knew it when I made it, and then I hung it wrong…which is why the "B" looks off kilter-it is. Overall, I think it turned out pretty dang awesome, and I LOVE walking outside and admiring my handiwork.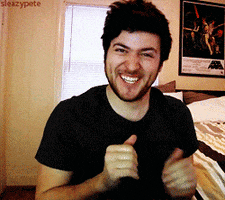 The other night while watching TV and enjoying more Pinterest, I found a few signs that I literally laughed out loud because they are either EXACTLY what my husband says/thinks, or how I feel quite a bit. So, here they are for your enjoyment:
That is totally my husband. No joke…every time. Ha!
This is pretty frequently, my own feelings. Man am I looking forward to our vacation next week!
I thought this was hilarious. I showed it to my husband who immediately wanted me to send it to him. I'm sure it will make the rounds with the department. LOL!
In other news, here is an update on my status as of this morning:
Height: 5'3″
Weight: 162.2 (Yes almost 3 pounds down in 5 days…ROCK ON!)
Situps: 40 in a minute (I found out I was working WAY harder than I had to for them to "count")
Pushups: 12 in a minute (I also found out I've not been doing these correctly…UGH!)
2 Mile Run: Not sure since I haven't run in the past 5 days. I know…I suck. It's been rainy, we went on an 11 mile bike ride, and I've been doing my circuit. Yes…I will run this weekend. Probably not tomorrow since I have my last cheerleading competition, but Sunday for sure. Promise.
Other than that, tonight I get to use my Victoria's Secret gift card (woohoo!!), tomorrow is busy, and Sunday is date night (FINALLY!!!). Monday is whatever, and Tuesday we leave for vacation!!