Seriously, I have a slightly minor addiction to Peeps. They are so wonderful with their marshmallowy gooeyness and sugary coating. Yum! Clearly, my family knows this because I have a Peeps t-shirt (which I wore on Saturday), a stuffed Peep (yellow of course), and Peeps underwear (but I've never worn them). For Easter this year, my sister made a Peeps cake and my mom brought me a Peeps arrangement.
There are really only 2 problems with all of this. 1. My mom decided to get "fancy" and use weird Peeps. I'm talking about the Lemonade, Mystery, and Blue Raspberry Peeps. It's just wrong, wrong, wrong. Peeps are supposed to taste like marshmallows, not some ridiculous concoction to keep people guessing. I pulled off a white bunny and took a big bite anticipating that marshmallow taste and instead got a lemonade nonsense flavor. Really?????!! Please stop messing with my Peeps flavors mmmmmkay pumpkin?!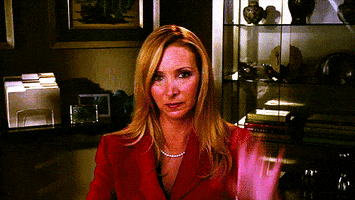 Number 2. I am TRYING to lose weight!!!! I watched my diet for 4 days straight and ran/walked 2 miles every day. Even in the rain. Seriously. I had lost 3 pounds. And then the Peep storm (aka Easter) arrived. It arrived with the massive bowl of Starburst, Whopper eggs, Reese's eggs, chocolate bunnies, and jellybeans. It also arrived with the huge family dinner of my favorites: homemade rolls (those came with lots of cursing this year), green bean casserole, deviled eggs, party potatoes from Grandma, 7 layer salad, and fantastic ham (my husband did an AMAZING job cooking the ham this year!!!!). At the same time, my husband's family from his hometown across the country joined us this weekend. That meant not one, but two humongous family meals. I was screwed from the get-go. I didn't get a single mile logged yesterday at all. And I definitely overate. The result: I gained back 2 of the pounds I had lost. And I didn't even drink any soda!!!!
This morning, when I prepared my lunch for work (fresh strawberries, carrots, deviled eggs, and propel), it took every single ounce of willpower I had not to grab the entire bag of whopper eggs and bring them to work with me. I'm not saying that won't happen (because I also happen to LOVE them), but I did manage to get out the door today without them. Yes, I am a sugar addict. The good news is that I can't feed this addiction (too much) and still accomplish my goals, so it's back to the grind today and back to my run tonight. Unless it's pouring down rain. In which case, I have pinned a few circuit routines I will do at home that will also do the trick in a pinch. Thank you Pinterest!
Other than that, my weekend included a wonderful Easter service at church. My purse contains some confetti remnants from the celebration service we had, and I'm so blessed to be a part of such a wonderful congregation with such a fabulous shepherd in our pastor. The sanctuary was filled with ballons, confetti being blasted, and beach balls being batted around. The music was awesome if I do say so myself (go Praise Team!), and the message was perfect.